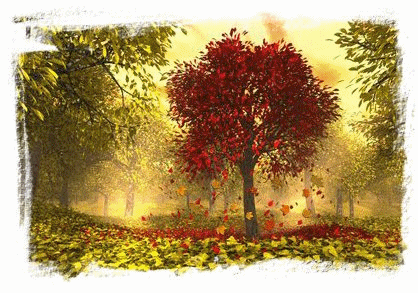 To me, this is THE most beautiful time of the year. I love the changing of colors and actually don't mind raking of leaves, leaves, leaves and more leaves.
I will more than likely say the same thing when Winter arrives and the first snowfall as Winter many moons ago was my favorite season. But, I do prefer the cooler seasons.
Also, I know I haven't posted for awhile and I apologize but I have been out of work on short-term disability since the end of June and this coming Monday is the first day of long-term disability. I am basically housebound except for doctor appointments and once a week my sweet husband takes me out for a bit even if just for a car ride. I am though slowly working on projects that are taking more time to complete because of my disability and they are more than creating a card. That is not to say that creating a card isn't time consuming as it can take me a day, sometimes more, to get one the way I like and other times 15 minutes.
That's it for me. I just wanted to give you all a holler and thank each of you that follow me and stick with me even when my health slows me down some.
Take care....